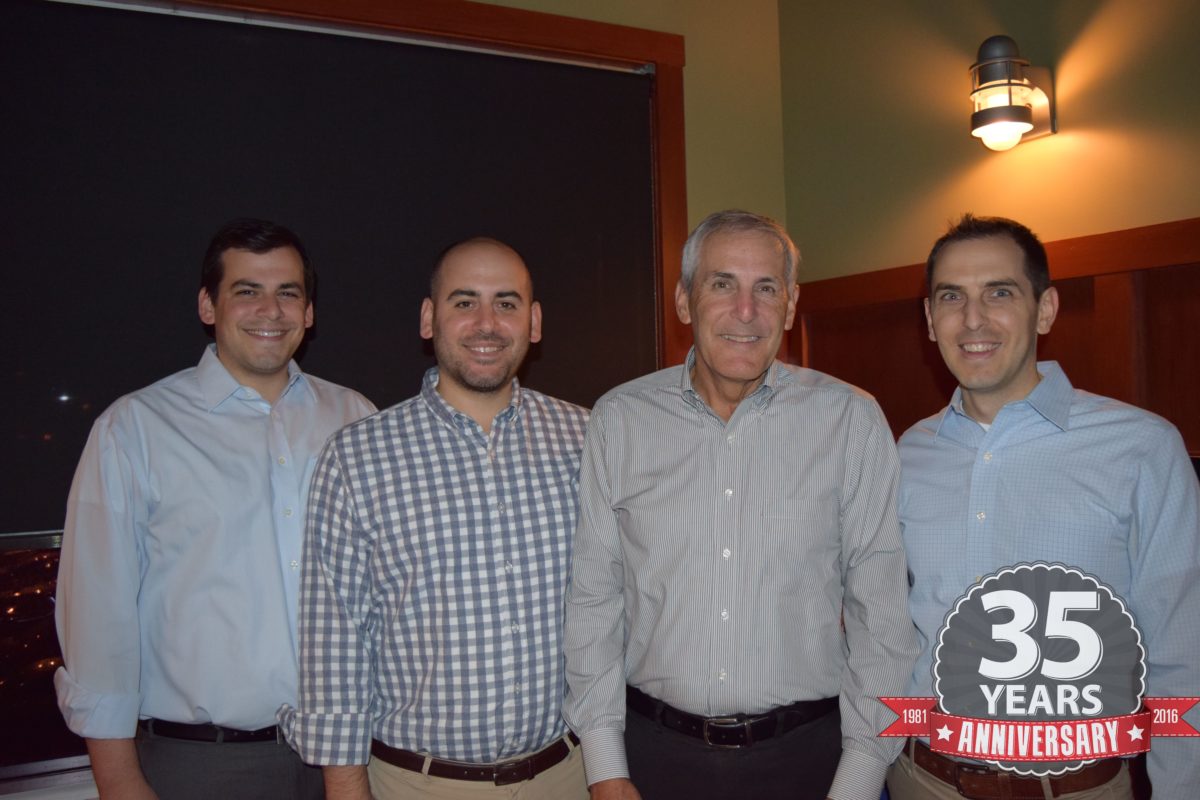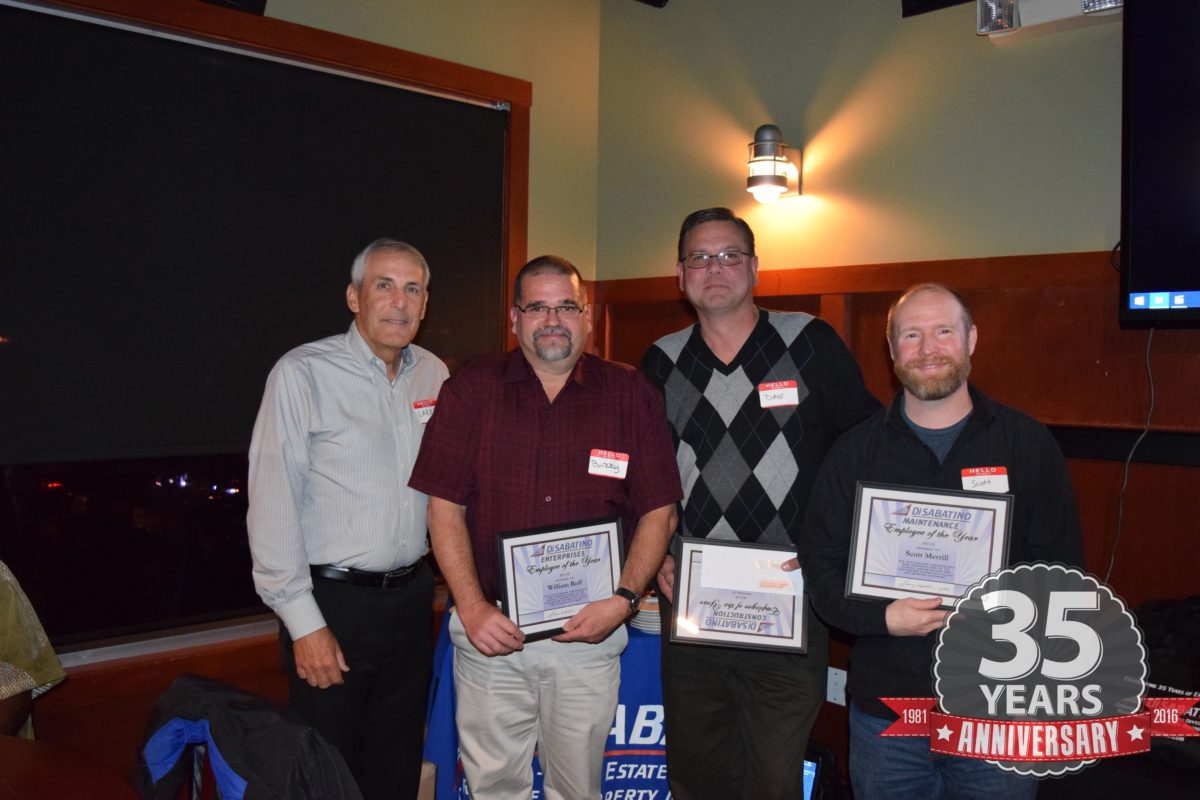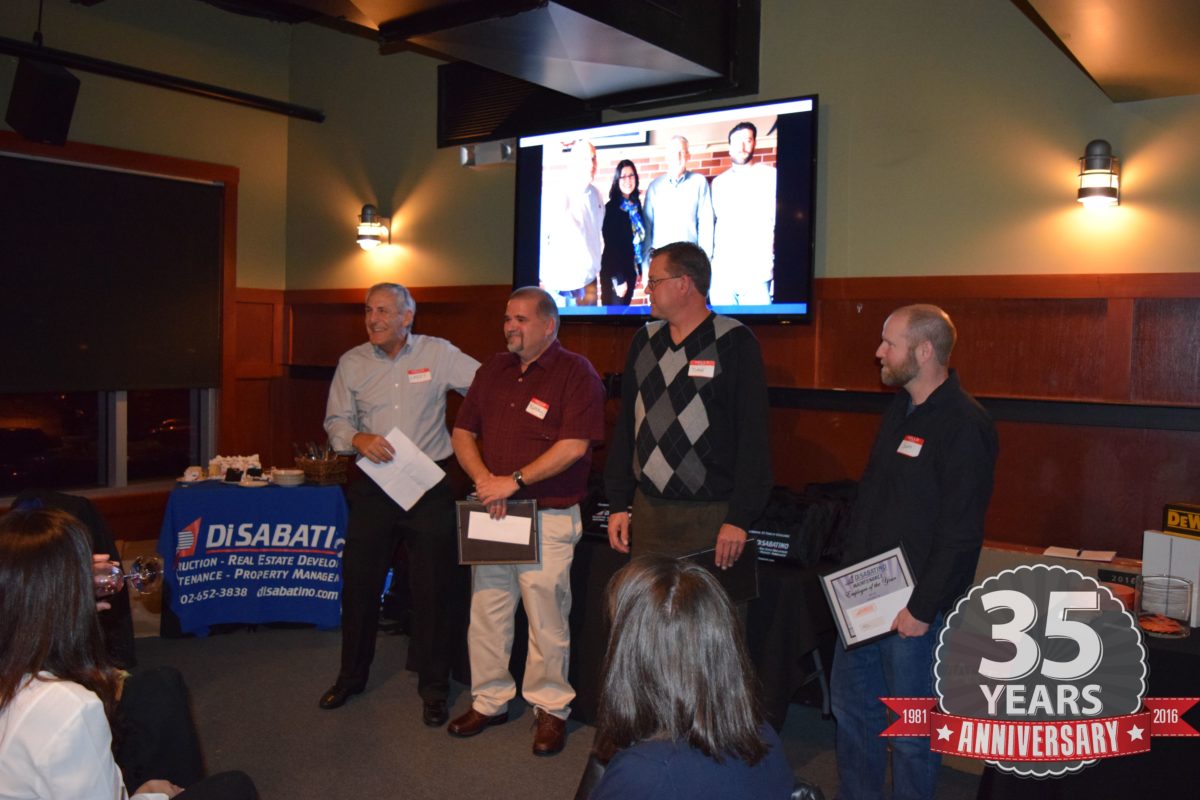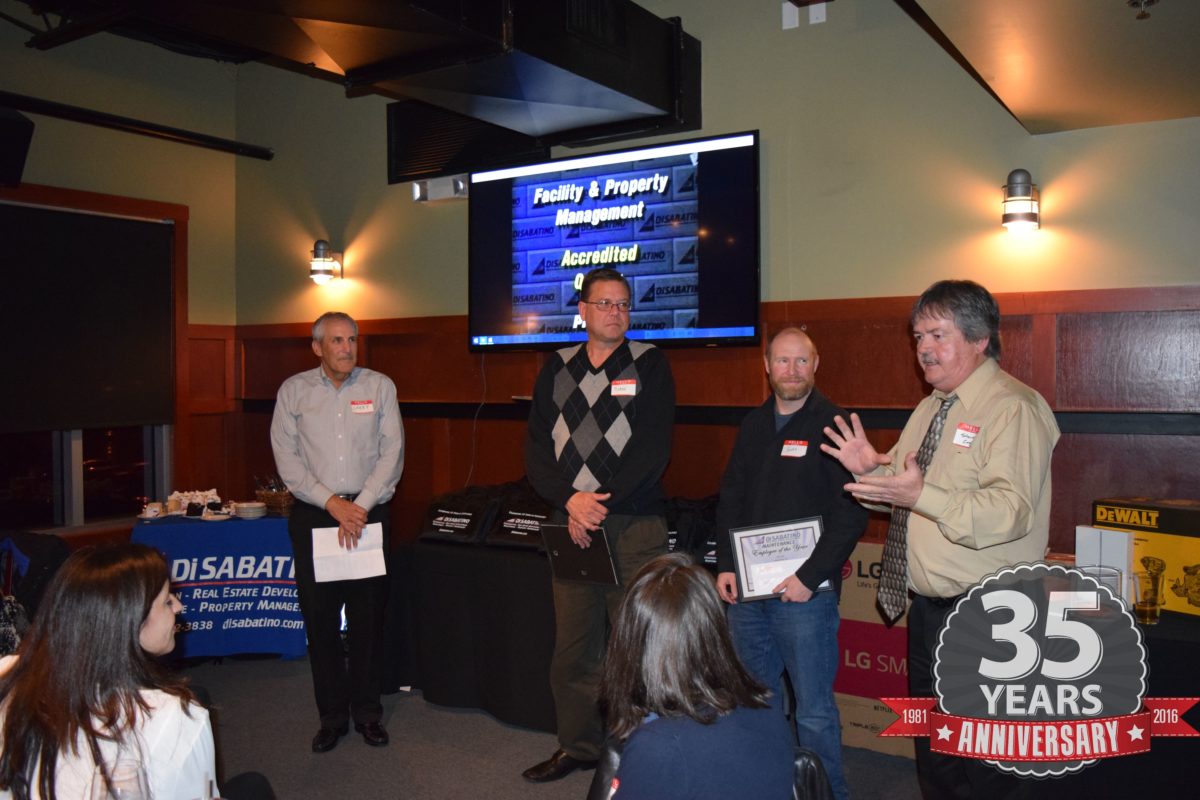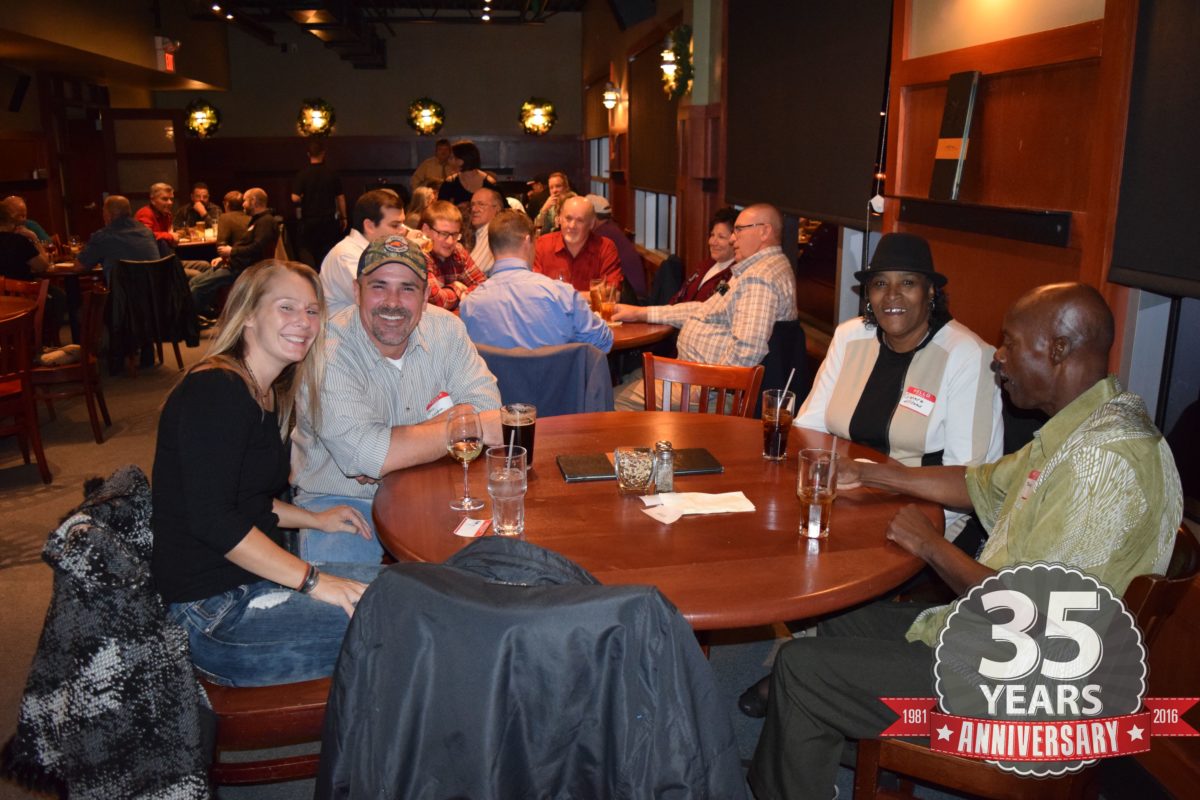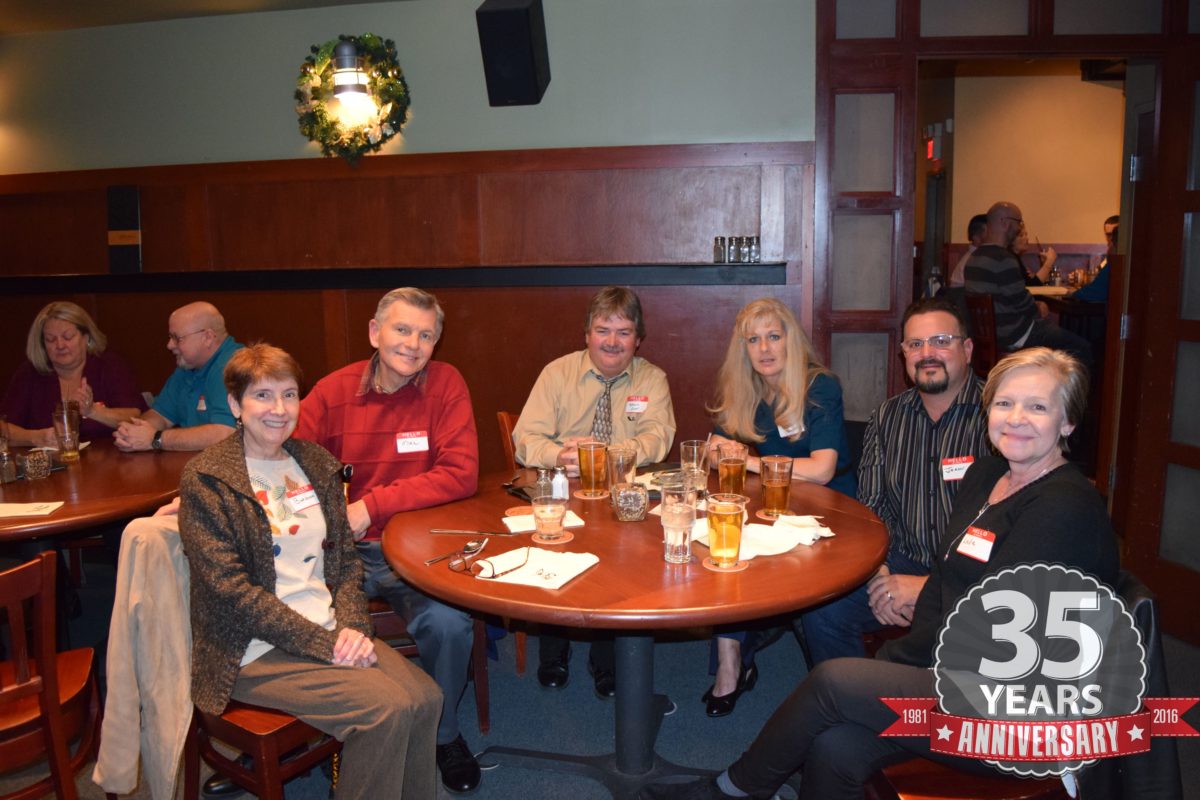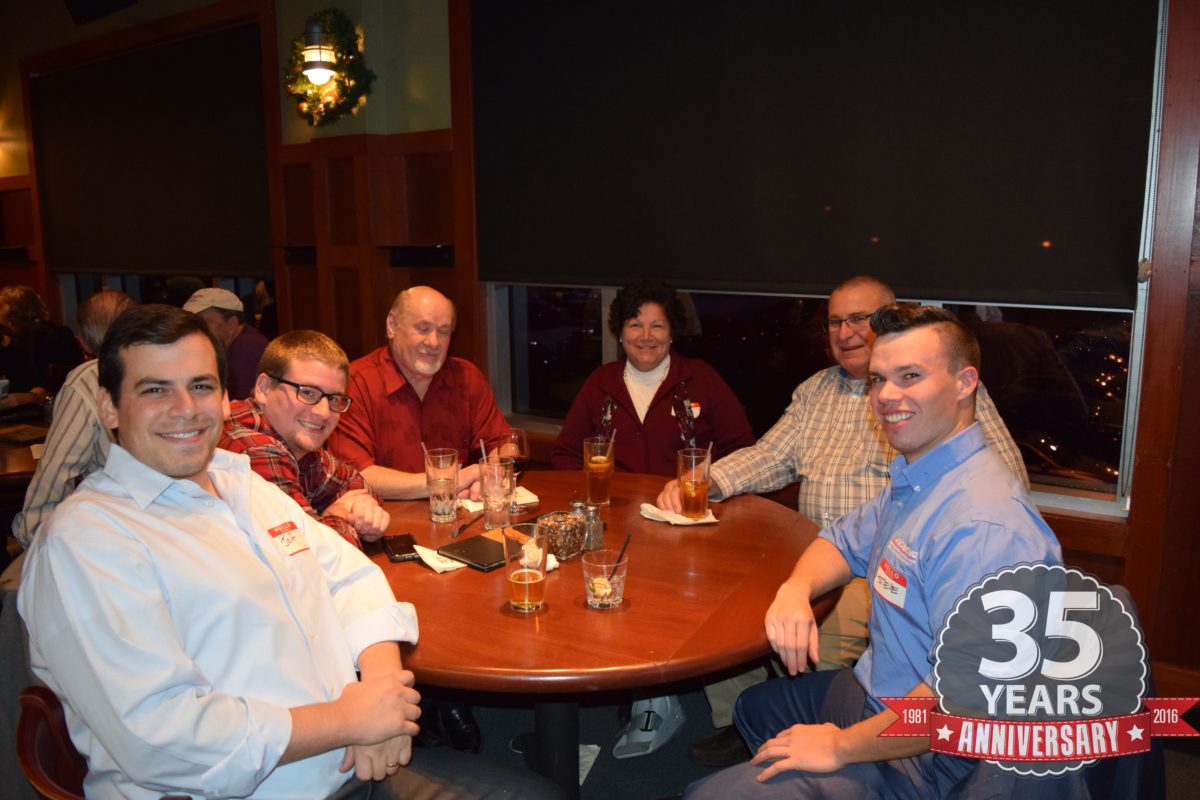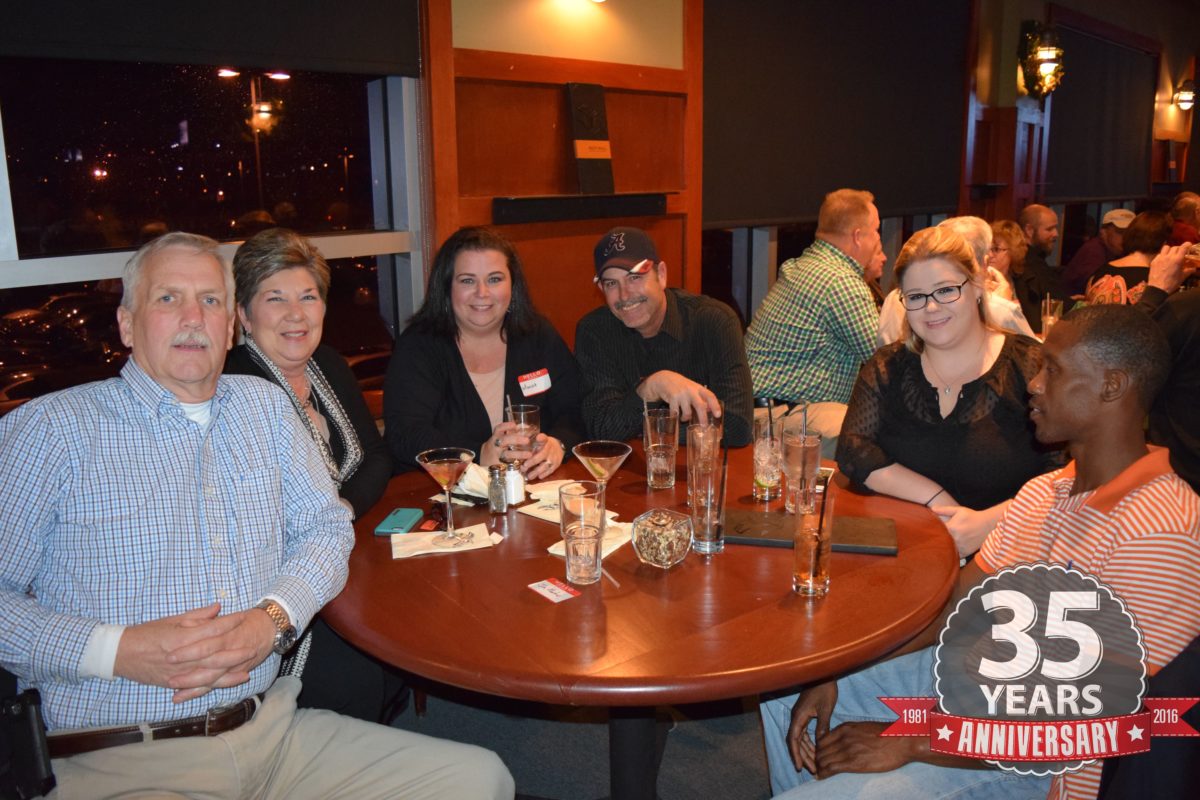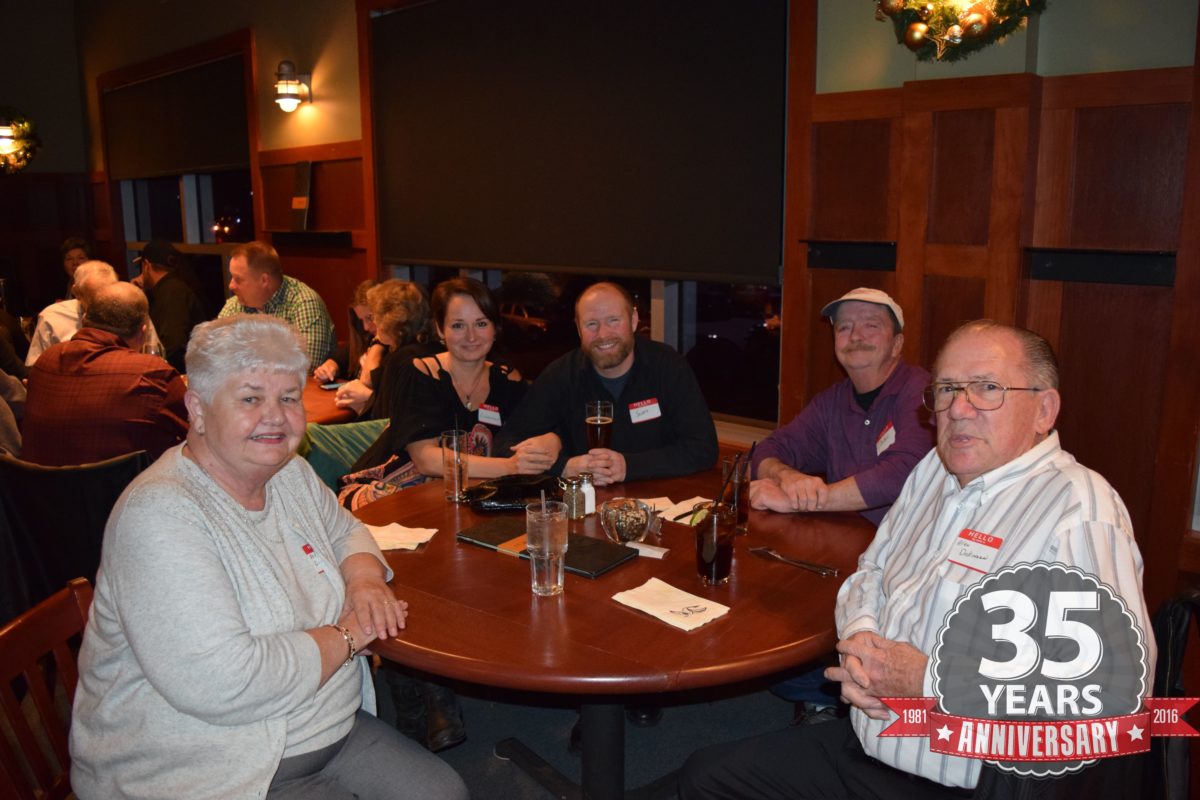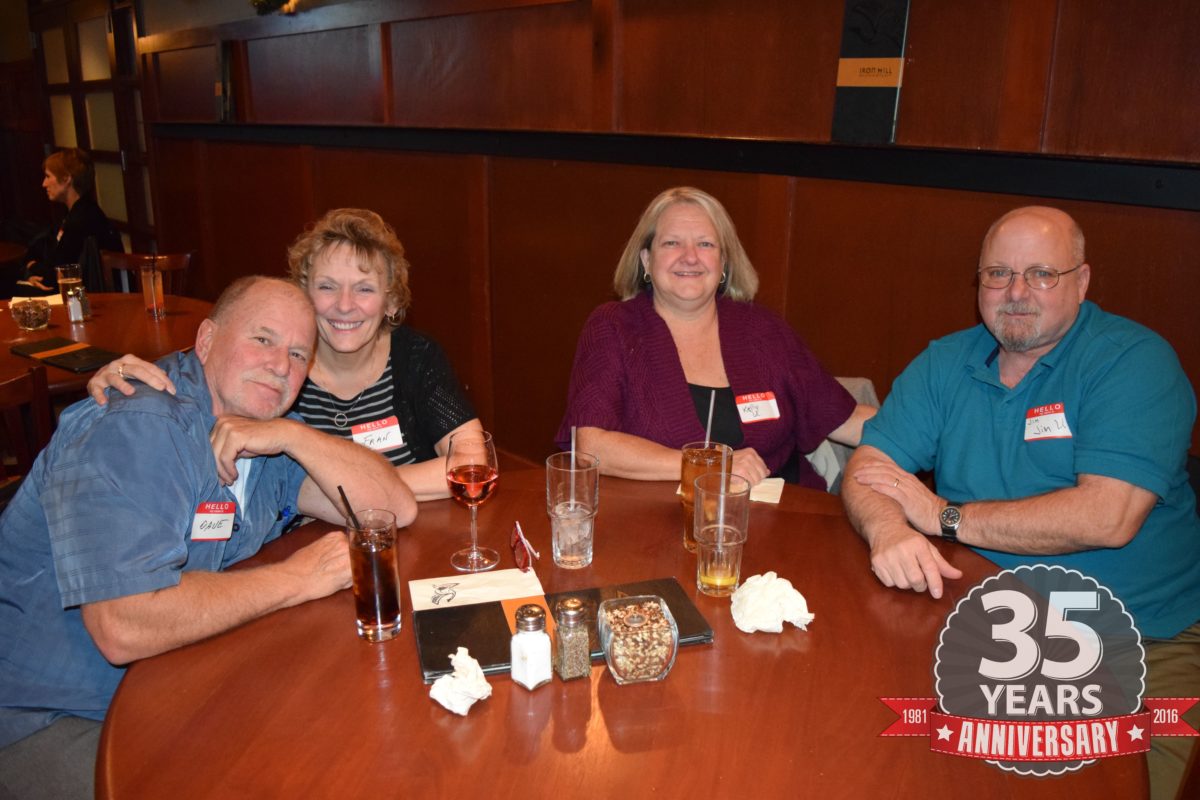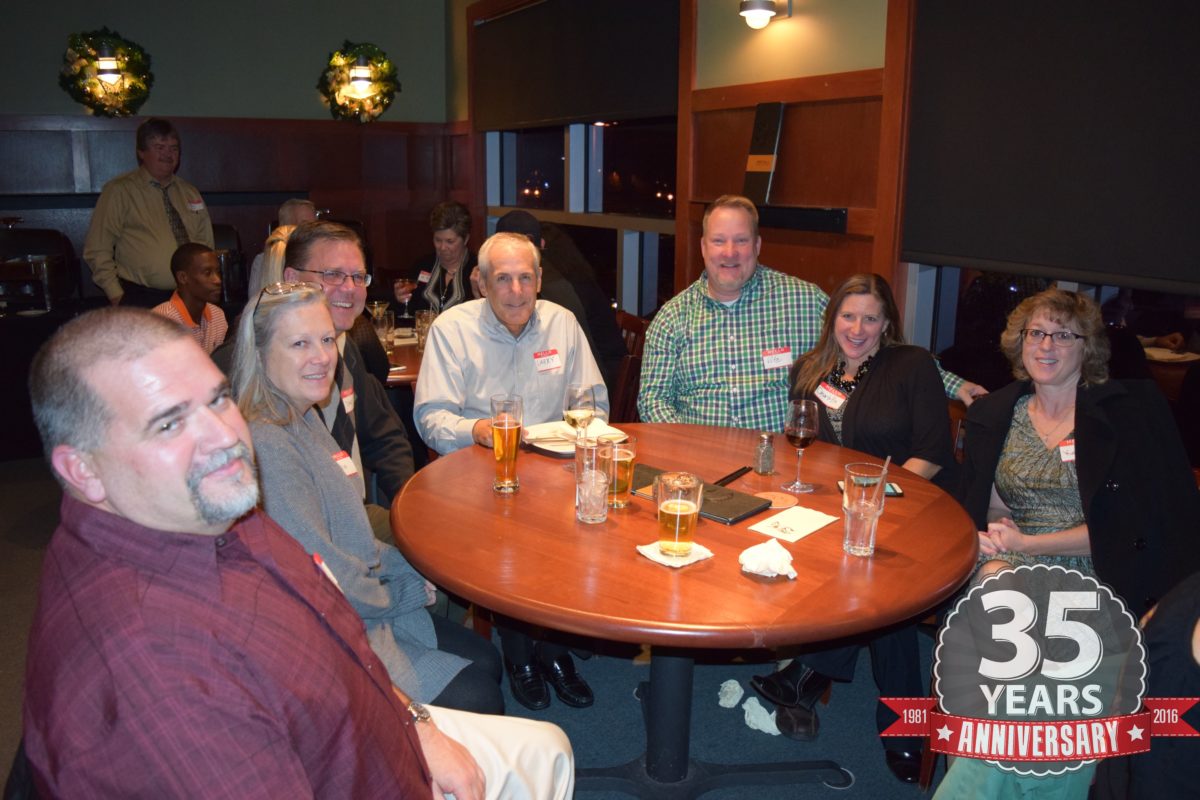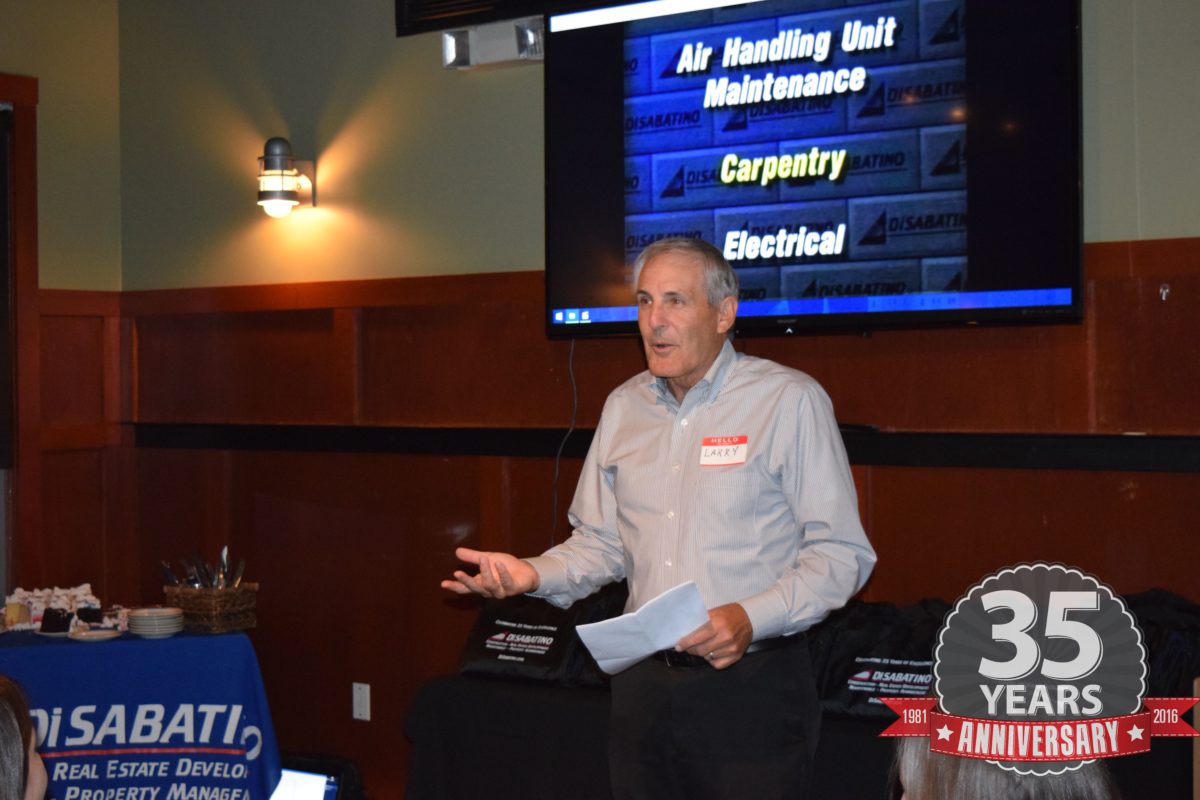 DiSabatino Construction Company celebrated its 35th anniversary in 2016 with a party.  Employees and their guests enjoyed a fun evening socializing, sharing some special recognitions, and prizes.
Company Founder and President, Larry DiSabatino, spoke at the event and imparted some interesting facts.  Over the past 35 years, DiSabatino has completed over $900,000,000 worth of work.  Some customers have been with DiSabatino since inception and new customers are added every year. Several employees received length of service awards.
The DiSabatinos have a strong family tradition of building.  Larry DiSabatino is a fourth generation contractor in Delaware.  After World War II, Larry's father, Anthony, along with his brothers and brother-in-law ran DiSabatino and Raniere Construction Company.  Larry's grandfather, Arthur, along with his brothers and Larry's great-grandfather, Ernesto, came to America and started Ernest DiSabatino and Sons in 1908.  Larry continued the family's role in construction by founding DiSabatino Construction Company on April 20, 1981.  Now, Larry's sons, Michael, Jeffrey, and Kevin, members of the fifth generation of DiSabatinos in the construction business, are very involved in leading the organization.
DiSabatino Construction has received the News Journal's Readers' Choice Award for Builder and Developer of the Year six times.  DiSabatino has also been recognized as a Superstar in Business by the Delaware State Chamber of Commerce and has won numerous local and national safety, quality, and community service awards.  In 2005, Larry DiSabatino was recognized as the Entrepreneur of the Year by the New Castle County Chamber of Commerce.  Community involvement is a key element of the company with organizations like the American Cancer Society, the Delaware Community Foundation, the Cancer Support Community of Delaware, the Ministry of Caring, and the American Heart Association having DiSabatinos as board members, board chairs, and committee members and receiving various other forms of support over the years.
DiSabatino also recognized some of its outstanding employees for 2016, as well as honoring those that have been with the company for some time.
2016 Employees of the Year
DiSabatino is proud to announce the winners for the 2016 Employee of the Year Awards. This year's recipients were selected from a large pool of deserving individuals. Congratulations to:
DiSabatino Construction – David Yeatman
DiSabatino Maintenance – Scott Merrill
DiSabatino Enterprises – William "Buzzy" Roff
Each of these individuals has been with the organization for a number of years and has contributed a significant amount of hard work and dedication to DiSabatino. Each of the honorees represents the ideals and priorities that DiSabatino holds central to its organizational strength.
2016 Service Awards
Larry DiSabatino has been with DiSabatino for 35 years.
Albert Leary has been with DiSabatino for 20 years.
The following employees have been with DiSabatino for 10 years:
Allan Dickinson
William "Buzzy" Roff III
DiSabatino would like to thank all of its employees, partners, and associates for their continued hard work. DiSabatino Construction is grateful for the support of all our friends, employees, customers, and colleagues over the years and we are looking forward to many more years serving the area.